Our product is simple. No external device to be purchased. No subscription fees. No downloading of programs. We've read countless thoughts and appeals from those in the industry regarding what is needed and we feel our technology answers the needs.

John Rose, Exec. VP, EMI Group wrote: "Major Labels need to cater to all of the products and services that comprise the digital market, be it one click of the mouse or the one button on the mobile phone, we now have the critical mass of content out there."



Our Aim is to reduce media piracy and protect content creator's rights.
Allowing them to take back their rightful slice of the pie (chart).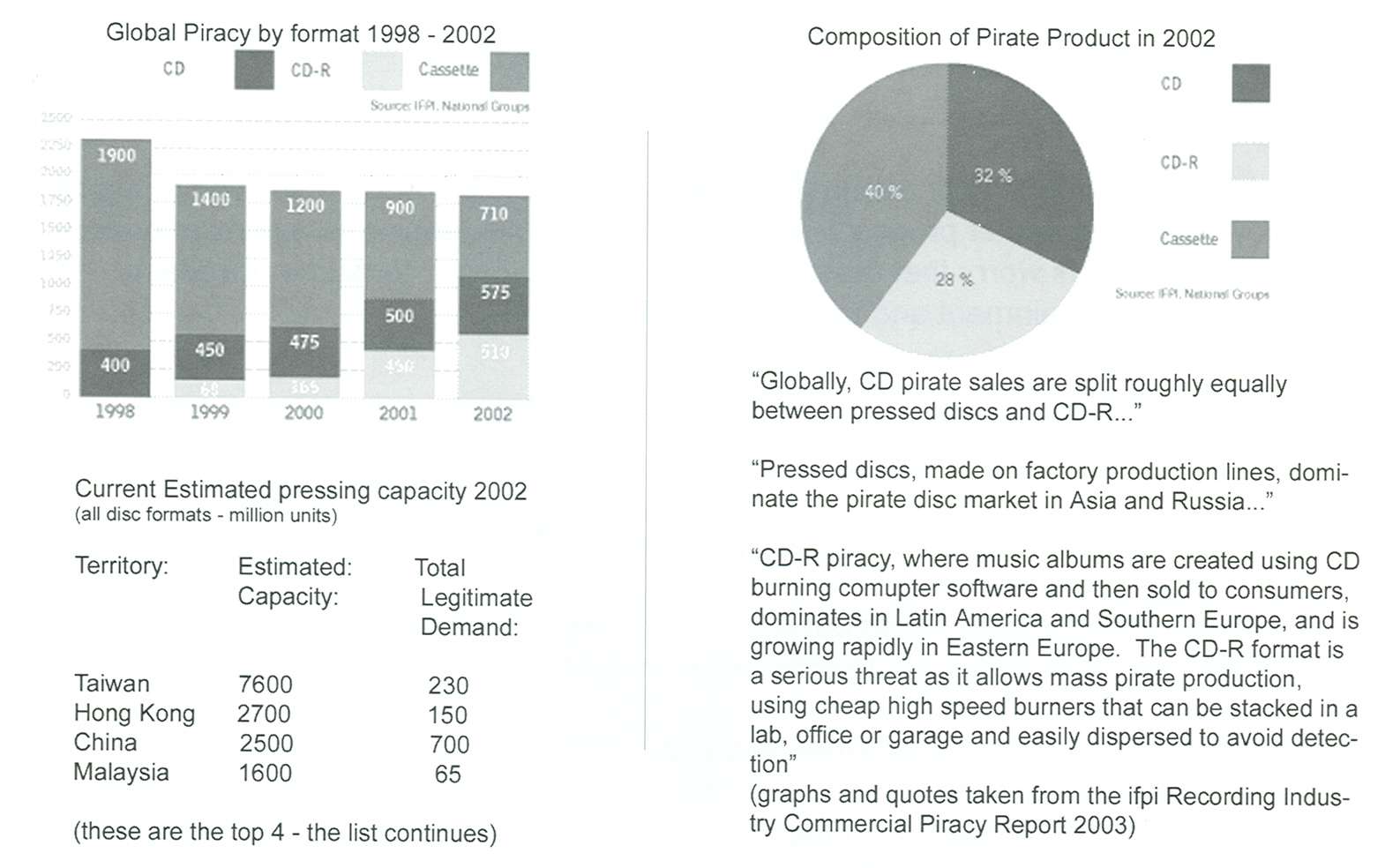 IFPI

Greenspan: "Creative ideas need protection"